In Pashto, "Hewad TV" means "Country Television," and it is a privately owned Afghan television channel situated in Kandahar, Afghanistan. Hewad TV is broadcasting in real time. It transmits news, shows, and entertainment programmes live to certain regions of the country through the Hewad TV network. It is possible that coverage will be expanded in the future due to the rapid growth of communications in Afghanistan.
The Hewad TV network is well-known for its various programmes (news bulletins, social and political programmes, and Pashto dubbing movies) not only in Kandahar and Afghanistan, but also in some neighbouring countries, where its transmission is ranked among the top for Afghan audiences. Hewad TV is a Kandahar-based television network that broadcasts in Pashto. Hewad TV fans have always taken great joy in sharing their affection and loyalty with one another. They are consistently giving favourable praises to the employees, which indicates that the Hewad Group is doing a good job of running the company.
Throughout the southern zone, Hewad secured the top rank in every significant rating category, including the overall rating. Altai national survey results show that 68 percent of people in this region watch Hewad international Television, placing Hewad TV in first place when compared to other media broadcasters in terms of audience reach. It's worth noting that it's been a joy to get this honour, and Hewad has worked hard to keep it thus far.
With its extensive network of television, radio, and production, Hewad's mission is to improve public access to critical information, promote civic media and democracy under the rules of Islamic and Afghan culture, freedom of expression and open discourse, protect women's and children's rights, educate young talents, advance Afghan culture, and raise public awareness through its extensive network of television, radio, and production. Hewad is generally self-sustaining, relying on public communication contracts and advertising sales to generate revenue that is reinvested in project growth and capacity development.
The editorial policy of the group is based on one main concept: Afghan ownership of Afghanistan's process, while also respecting Islamic and Afghan Cultural Values. It is also committed to one principle: the right of the people to be informed and heard, which is the foundation for good governance, accountability, and transparency in Afghanistan. As part of our efforts to meet the concept and the principle, we are developing a Hewad emphasis and style that is characterised by high quality, without prejudice, in-depth reporting that is timely, accurate and balanced, along with a creative selection of story-ideas.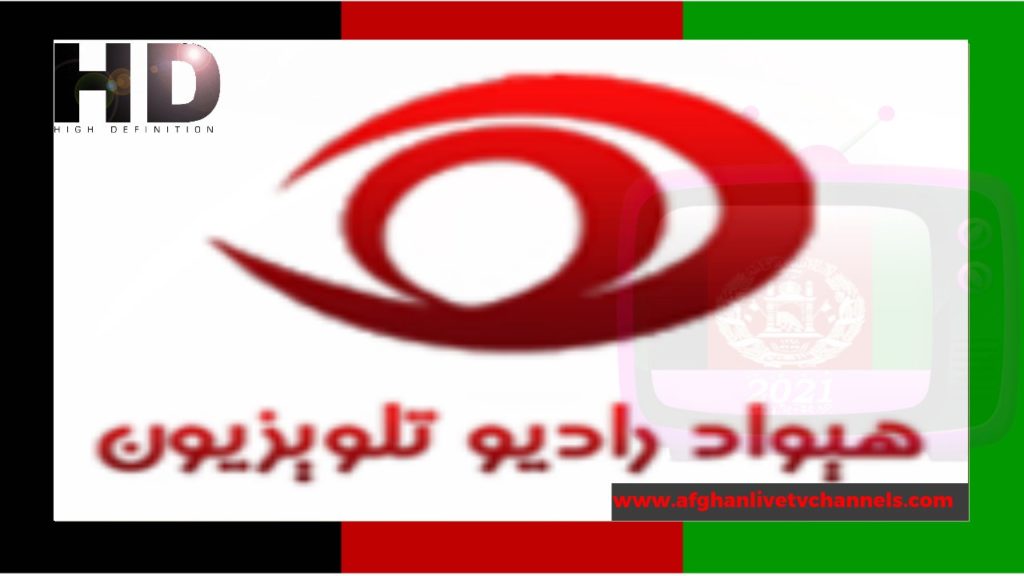 Thousands of viewers and listeners tune in every day to Hewad Radio and TV, which broadcasts a unique blend of public service-oriented programming (including cultural, political, economic, developmental, and educational programmes, such as VOX POP and People's comments), news (including a News Bulletin every hour and three news hours daily), entertainment, and music to millions of viewers and listeners around the world.
The organisational structure of Hewad Radio and Television employees (Reporters and Producers) is based on the following core guidelines.
Afghan nationality is required for all Hewad Radio and Television management, reporters, and producers.
A bachelor's degree in journalism or at least two years of experience in the appropriate subject is required for all members of the team.
Hewad Radio and Television personnel (both male and female) should be fluent in both of the country's official languages (Pashto and Dari), as well as in English.
It was created in Kandahar province 13 years ago under the name "Aghan Azada Radio" that Hewad Radio became the first independent radio station in the southern area.
Hewad Group has acquired control of the radio station. It transmits a variety of programmes 24 hours a day, seven days a week, which are now simultaneously accessible around the world over the internet (hewadradio.myl2mr.com).
Hewad Radio has been able to broadcast 35 different religious, political, social, literary, amusing, informative, and sports-related programmes in all 17 districts of Kandahar province because of its well-organized administration, professional broadcasting and technical team, and effective transmitter.
Furthermore, Hewad Radio, which is an integral element of the Hewad Group, plays a significant role in disseminating your commercials and reports to the general public through its publication, and it also takes sponsorships from you. Meanwhile, Hewad TV gives a 20 percent discount on all ads, which is in addition to its other promotions.
To emphasise the importance of listening to Hewad Radio, a reliable research done in Kandahar province last year revealed that the station has the most listeners of any other radio station in the country.
Hewad manufacturing is another important aspect of the Hewad Group, which was established in 2014 after engaging experienced male and female workers from the local community.
Hewad Production, in addition to providing Hewad TV with a variety of video broadcasting programmes and debates, is also responsible for dubbing Hollywood and Bollywood movies, creating commercial advertisements using the most up-to-date graphics programmes, recording and editing conferences, meetings, gatherings, presentations, and workshops held by public authorities and private sectors, and assisting Hewad Radio with audio services.
It's worth mentioning that Hewad Production has achieved notoriety and a large number of admirers in Afghanistan and around the world as a result of offering such services.
The coverage area of Hewad TV is provided by the Yahsat A satellite, which is situated at 52.5° east and covers the Middle East, North Africa, Southwest Asia, and Europe.
A 2 KW transmitter with a 40-meter transmission tower is used for local broadcast in Kandahar province by Hewad TV.
Broadcast coverage for Hewad Radio: A one-kilowatt transmitter with a 36-meter tower for local broadcasting in Kandahar province, combined with an internet web broadcast at hewadradio.myl2mr.com (hewadradio.myl2mr.com).
:Frequency
Hewad TV may be viewed on the following channels:
Satellite: 1A, frequency: 12015, symbol rate: 277500, FEC: 34%, polarisation: 34%
You can also watch hewad tv in our Afghan TV Channels android and Afghan TV Channels ios applications.
Beside these channels you can watch other Afghan TV Channels in our website : Tolo TV Live , lemar TV live, Shamshad TV Live , Khurshid tv live and many more..